SAVE THE DATE! Our 2nd Annual Care Fair is scheduled for Saturday, September 16th from 12-5pm. We will have 20+ local non-profits and service organizations set up in Youth Dynamics (106 E. 3rd Avenue) ready to show you what they're all about and how you can GIVE BACK. Plan now to attend and support your local non-profits. We will be an official stop on the Downtown Moses Lake Association's Annual Sip & Stroll. There will also be a Art Festival downtown sponsored by Columbia Basin Allied Arts! There are so many ways to support local non-profits, just come downtown!
Here's how else you can support local non-profits: give your time, make a financial donation, follow them on social media, share their message…it all helps so much! Not sure where to start? Click the links below to make a donation and we'll take care of the rest!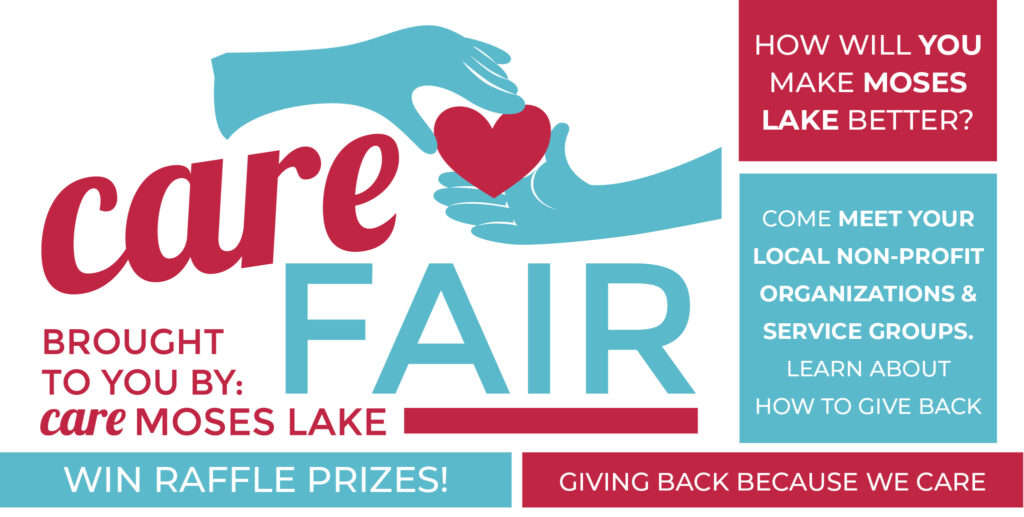 THANKS TO YOUTH DYNAMICS FOR USE OF THEIR SPACE DOWNTOWN!