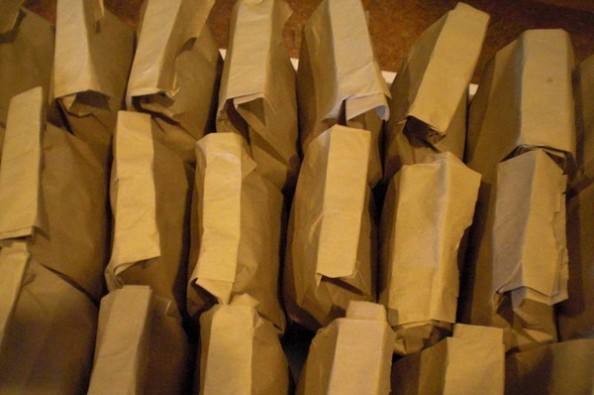 A simple brown paper sack may not have much meaning to most. It's simply a container that can hold so many things. For those that want a basic human necessity like something to eat it can mean everything. We don't judge who may be in need, we are just a group of volunteers doing a small part to give back to those who need a helping hand. A small gesture, a little time, a sack lunch full of nourishment and overflowing with CARE.
Every week we meet and put together a sack lunch that consists of a peanut butter and jelly sandwich, an applesauce, a sweet (granola bar or krispy treat), and a salty (chips or popcorn). Lunches are assembled, packed up and delivered to Serve Moses Lake, the Sleeping Center and to the Food Bank for distribution to those in need. Help those in need: make a donation, volunteer your time…give back because you CARE.
Want to join us? We meet at 4:15pm every TUESDAY at the Immanuel Lutheran Church (1020 S A St, Moses Lake). It usually takes about 30 minutes to put together 200 sack lunches.