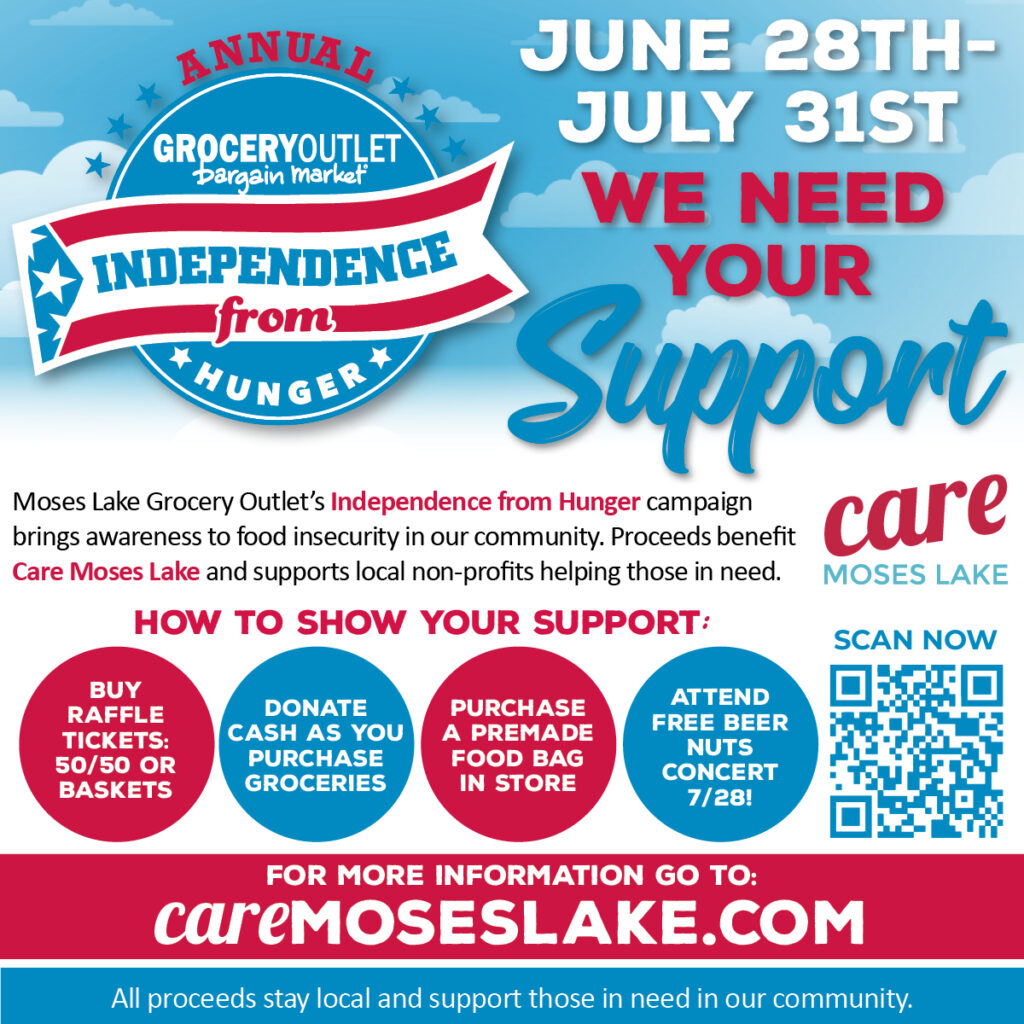 Grocery Outlet is launching it's annual 'Independence from Hunger' food drive. This event bring attention to food insecurity in our local communities.
According to an analysis performed by the USDA, 15 million households have limited access to food sources and suffer from food insecurity (USDA, Household Food Security in the United States in 2017).
The risk of food insecurity increases during the summer months, as families can also lose access to school supported food programs, and food banks deal with limited supplies. During the month-long campaign in July, Grocery Outlet will collect cash donations in-store and sell sacks of food supplies that will be donated to the Care Sack program. This program started years ago through Serve Moses Lake when clients who needed services and support asked for something to eat. Serve Moses Lake was able to get volunteers to provide sack lunches that they were then able to hand out to their clients. When COVID-19 set in, Serve Moses Lake closed it's offices, the need for sack lunches continued and now lunches are being distributed through the local Food Bank in Moses Lake, at the Open Doors Sleep Center and to Big Bend Community College's Viking Food Pantry. Please consider contributing to the Care Sack program by purchasing a premade sack of lunch supplies at Grocery Outlet in Moses Lake or by making a cash donation the next time you're shopping.
When you purchase a premade sack of lunch supplies, or if you give $5 or more, you'll get a $5 coupon to use at your next visit at Grocery Outlet. It's a win, win!

Check out our Facebook Live video from 2020 with Kris Emerson Owner Grocery Outlet Moses Lake https://www.facebook.com/MosesLakeGO/videos/585872695696106/?t=11