A small, simple way of giving back: Sandwiches for the unsheltered
By CHARLES H. FEATHERSTONE
Staff Writer | Columbia Basin Herald
Michelle Boetger thinks she and her fellow Care Sack volunteers have made over 10,000 sandwiches in the past five years.
"We've made a lot of lunches," she said, as she spread peanut butter on slices of bread.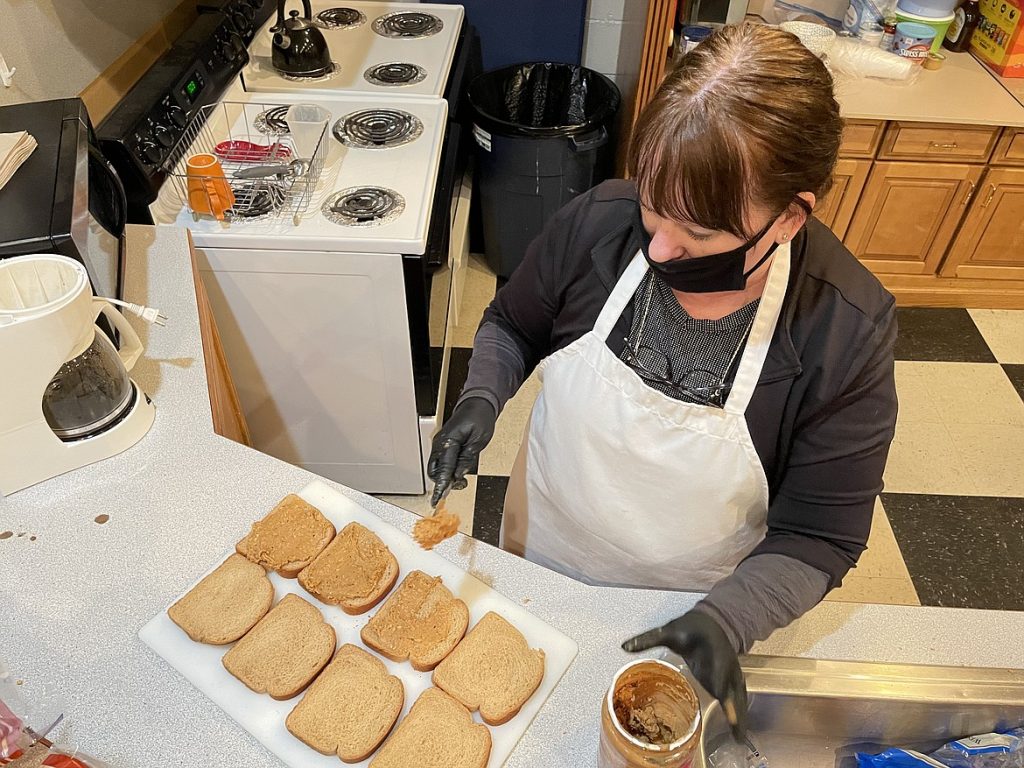 ---
Volunteers make sandwiches for folks in need
By CHARLES H. FEATHERSTONE
Staff Writer | Columbia Basin Herald
When the COVID-19 pandemic hit hard in mid-March, most things across Washington ground to a halt. At least for a few weeks.
But not the tiny group of volunteers who make up Care Sacks, the organization that provides sack lunches for the homeless and needy in Moses Lake.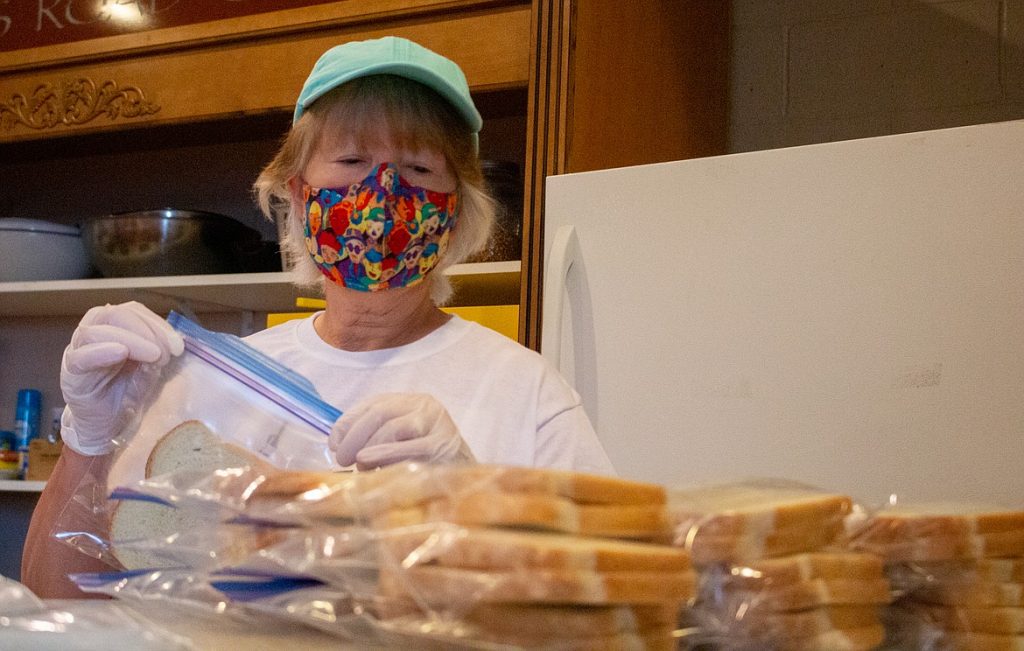 ---
Moses Lake store holds food drive
By JOEL MARTIN
Staff Writer | Columbia Basin Herald
Grocery Outlet Bargain Market in Moses Lake last week launched its 10th annual Independence from Hunger Food Drive, according to a press release from the store's owners.
The Moses Lake store, owned by Kris and Paul Emerson, is partnering with Care Sacks to collect cash donations and prepared bags of nonperishable foods in-store. The campaign started June 24 and will continue until July 31.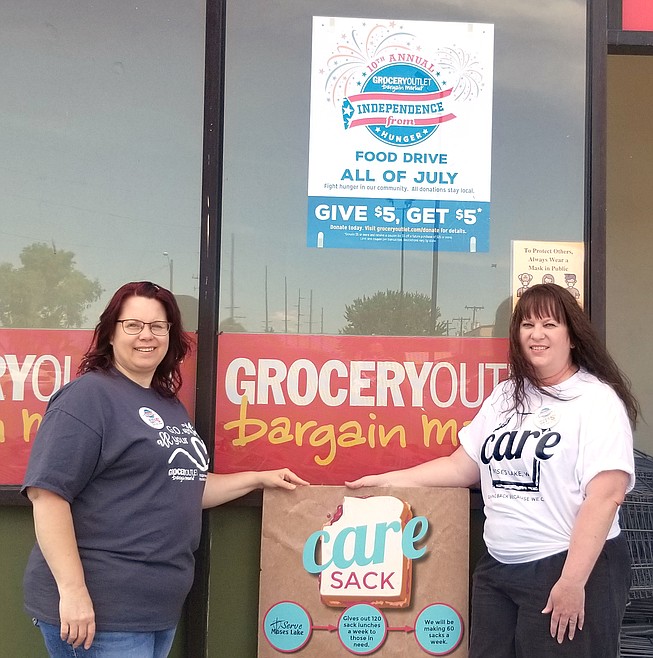 ---
Care Sack lunches delivered to Serve Moses Lake
By MICHAELLE BOETGER
Care Sacks | October 6, 2018
For the past 21 months, a group of volunteers gathers every Tuesday evening to make sack lunches for those in need. The group varies from week to week but they show up, take their places and begin the assembly process. Spreading peanut butter onto bread (donated from the Food Bank), spreading jelly (often donated from Grocery Outlet), putting the sandwiches together, cutting each sandwich, putting into sandwich bags…meanwhile, others get the 60 sacks ready, filling them with applesauce or a fruit cup, a sweet snack like a granola bar or a rice Krispy treat and a salty snack, often popcorn or potato chips (donated from the Washington State Potato Commission).